Revolutionise Your Supply Chain Management with the Assure+ Portal: Streamline Processes, Improve Visibility, and Drive Business Success
introducing the Assure+ Management Portal – your all-in-one solution for managing every aspect of your supply chain. With our portal, you can set up value chain-based data classification, schedule data collection tasks, manage teams, create work orders, manage digital labels, and monitor batch management. Plus, you can easily manage your brand experience and view interactions with items across the entire supply chain.
Easy To Use
Intuitive design and features eliminate the need for training
Works Offline
Download and sync your job assignments and collected data
Multi-language
Assure+ Go speaks your language for global appeal
Built For Teams
Assign jobs to your team members for enhanced collaboration
Secure when your story matters, Assure+ will help you tell it
Providing easy access to critical information, tools, and features. the portal helps you gain greater visibility and control over your supply chain operations. Say goodbye to manual processes and enjoy a more efficient and productive workflow with Assure+.
Product Catalogue
Content Management
Batch Creation & Monitoring
Item Management
Team Management
GS1 Ready
Mutli-language
Create fully branded digital labels quickly and easily
When your story matters, Assure+ will help you tell it.
Revolutionise your brand with TradeWindow Assure+ provenance and digital labeling solutions, compliant with GS1 Digital Link standard QR codes and powered by our user-friendly platform.
Digital labels branded your way
Supports multiple languages, content types and more
GS1 Digital Link QR code compliant
Support for batch recalls and item management
Dynamically present reseller content
NO CODING REQUIRED
Assign jobs to your team that can be done even when offline
Boost Productivity and Transparency with Assure+ Go Task Scheduling.
Assure+ task scheduling enables administrators to assign, manage, and track tasks related to quality, certification and trust requirements within the platform.
Streamline data collection and management practices, ensuring compliance with industry regulations and standards.
Real-time updates and progress tracking, providing administrators with insights and data to optimize workflows, improve team performance, and ultimately enhance the value of their products, certifications and trust mark offerings.
Assure+ managed products now shipping to the world from:
Australia, Brazil, Colombia, Costa Rica, El Salvador, Guatemala, Honduras, Indonesia, Kenya, Malaysia, Mexico, New Zealand, Peru, PNG , Poland, UK and USA.
Mercanta are embracing factual, evidence-based storytelling in a digital, compelling, and contextual way using TradeWindow's Assure+ platform, formerly Rfider.
Mastercol is a Colombian based Coffee Exporter and Innovator bringing new origins, new flavours and new stories to market. Assure+ is powering their business.
"Assure+ has helped us showcase our specialty coffees to the world."
— Natalia Meija, CEO Mastercol Colombia, on Assure+ formerly Rfider
Why our customers choose TradeWindow
Low Cost
Scalable, cost-effective platform billed monthly.
Easy to Use
User-friendly tools for easy management and adoption.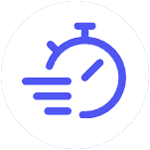 Quick to Implement
Standalone or integrated, get up and running in no time.
Interoperability
Compatible with GS1 and other common standards.