Leading business operations, quality assurance, certifications and marketing teams trust TradeWindow Assure+
When supply chain transparency matters, Assure+ delivers
Next generation software to make collecting and sharing information across supply chains easier.
Supply chain transparency matters, which is why we created TradeWindow Assure+: cutting-edge tools for efficient information collection and sharing. Our powerful features, including digital labeling, mobile data collection, and blockchain technology, ensure transparency and efficiency.
Whether you're in food production, equipment provision, or logistics management, Assure+ is the top choice. Join the digital revolution and unlock the future of supply chain management with TradeWindow Assure+.
Start collecting better data faster with Assure+ Go
The Assure+ companion app for streamlined collaboration and data collection across your supply chain.
Eliminate the need for paper-based processes, reducing the risk of errors and increasing efficiency

Work online or offline. Now tasks can always be completed regardless of connectivity

Schedule jobs for your teams, ensuring that everyone is working together efficiently and effectively

Modern tools for the modern workforce, enabling workers to complete tasks quickly and accurately.
In 2022 The Australian Wine Industry Suppliers Association (WISA) awarded Assure+for market leading innovation.
Assure+, formerly Rfider, has been awarded by the US Food and Drug Administration for innovation in food safety related traceability.
"Easy access to deeper information about products via QR code."
— Darren Oemcke, Director of Hydra Consulting
Get Up and Running Quickly on TradeWindow Assure+
Going live with TradeWindow Assure+ is easy. Our platform is user-friendly, with a streamlined onboarding process that ensures a hassle-free experience. With our team of experts, we provide support and guidance throughout the entire process, so you can be confident that your transition to TradeWindow Assure+ will be seamless and stress-free.
Join the leading businesses who rely on TradeWindow for compliance and transparency.
Arrange a demo today.
Assure+ managed products now shipping to the world from:
Australia, Brazil, Colombia, Costa Rica, El Salvador, Guatemala, Honduras, Indonesia, Kenya, Malaysia, Mexico, New Zealand, Peru, PNG , Poland, UK and USA.
Get the Right-Sized Solution for Your Business
Whether your business is a small business or an enterprise, Assure+ offers transparency solutions that match your needs.
Essentials
All the features you need to get started on the Assure+ platform
Premium
All the features you need to get started on the Assure+ platform
Enterprise
Advanced features and functionality for scale businesses
Why our customers choose TradeWindow
Low Cost
Scalable, cost-effective platform billed monthly.
Easy to Use
User-friendly tools for easy management and adoption.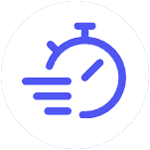 Quick to Implement
Standalone or integrated, get up and running in no time.
Interoperability
Compatible with GS1 and other common standards.