Improve provenance and sustainability for wine 
with Assure+
Streamline Operations, Ensure Compliance, and Deliver a Transparent and Trusted Product to Consumers
Tell the real story behind every bottle
TradeWindow Assure+ is a comprehensive solution that empowers wineries and appellations to streamline operations, ensure compliance and deliver a transparent and trusted product to consumers.
Our user-friendly platform is powered by digital labels and GS1 compliance to
simplify traceability
enhance consumer engagement
promote sustainability initiatives
With Assure+, wineries and appellations can meet industry standards while differentiating themselves in the market.
International Standards Compliance
Use of digital labels and GS1 compliance
The digital labels used in Assure+ provide easy access to deeper information about products via QR code, allowing consumers to learn more about the product they are purchasing. The platform is also GS1 compliant, which means it adheres to international standards for business communication, ensuring that product information is accurate and traceable throughout the supply chain.
Capture in-field data
Assure+ Go app
Assure+ Go is a companion mobile app designed for streamlined collaboration and data collection across your supply chain. It eliminates the need for paper-based processes, reducing the risk of errors, storing data in one true source and increasing transparency and efficiency. The app allows tasks to be completed online or offline, so tasks can be completed regardless of connectivity.
Take the first step towards your wine's digital future with TradeWindow.
Arrange a demo today.
Join the industry leaders who have already chosen Assure+.
Arrange a demo today.
Why our wine customers choose TradeWindow
Low Cost
Scalable, cost-effective platform billed monthly.
Easy to Use
User-friendly tools for easy management and adoption.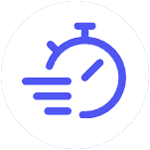 Quick to Implement
Standalone or integrated, get up and running in no time.
Interoperability
Compatible with GS1 and other common standards.
In 2022 The Australian Wine Industry Suppliers Association (WISA) awarded Assure+ for market-leading innovation with the Wine Marketing & Tourism Award.
NSW Wine was able to onboard 17 wineries onto the Assure+ platform in a matter of days and create its first industry event catalogue in a few seconds.
TradeWindow Assure+ emerged victorious in the "Food and Drug Administration (FDA) New Era of Smarter Food Safety Low or No Cost Food Traceability Challenge".
"Easy access to deeper information about products via QR code."
— Darren Oemcke, Director of Hydra Consulting