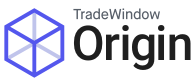 TradeWindow Origin is authorised by the New Zealand Customs Service (under the Customs and Excise Regulations 1996) to issue Certificates of Origin in New Zealand for AANZFTA, CFTA, and RCEP, and is authorised by the Australian Department of Foreign Affairs and Trade to issue Certificates of Origin in Australia for AANZFTA, ChAFTA, IA-CEPA, JAEPA, and RCEP.
A solution that makes your work life a little easier
TradeWindow Origin is an affordable, fully automated Certificate of Origin service available 24/7*, where the certificate is returned to you within minutes of your request. No more waiting for manually created certificates on someone else's time. Super-fast CoOs mean you can get on with your other tasks without having to juggle half-completed piles of export docs.
Automated and auto-approved certificates for preapproved goods
Weekday approval for certificates that contain unapproved goods
Online submissions are available 24/7
Self-service or assisted initial goods setup
Customs compliant
Exports from NewZealand and Australia
Friendly, local customer support
Interested in managing more than just your Certificates of Origin online?
Let us help you manage your full end-to-end transport and supply chain requirements with TradeWindow Cube & Prodoc – helping you manage all your export documentation in one place.  Contact us today to find out more.
*24/7 access is based on using approved goods. Does not apply to wet stamp requirements.
Contact Us
If you would like to find out more information about TradeWindow Origin, or give us feedback on what you like or how we can improve, chat with one of our friendly team members today.