Powering a new era in digital first auditing, certification process transparency and data led decisioning.
Scale and modernise your certifications
Looking for easy to use, scalable and secure certifications tools.
Experience unparalleled simplicity, scalability, and security with Assure+—the ultimate certification toolkit designed to elevate your trust mark and certification management processes.
Mobile first on-site auditing applications
Certificate and licence issuance management
Digital certificates, branded your way
Reporting and analytics tools
Present certificates instantly via QR codes & links
Collect better data, faster
When you need to scale onsite auditing without compromising quality and completeness.
The Assure+ platform and suite of tools are powering the digital transformation of data collection for global businesses.
Schedule auditing tasks with your team members
Configure your processes and tasks
Offline mode to support remote location data capture
Validate audit locations, dates and times
Enhance with photos and other proof points
Meet market demand for even greater transparency
From 2024, the EU will require firms working in deforestation hotspots to certify that their goods have not harmed forests.
New regulations requiring firms in deforestation hotspots to certify their goods as forest-friendly presents a substantial opportunity for Certifiers and Trust Mark Providers. With increasing demand for certification services and greater transparency, providers can position themselves as key partners for businesses seeking compliance.
Assure+ helps providers streamline processes and effectively manage the expected rise in certification requests, ensuring their ability to meet global market demands.
Join industry-leading certifications and trust marks leveraging TradeWindow for superior compliance and enhanced transparency.
Arrange a demo today.
Assure+ is revolutionizing the way businesses manage products, certificates, and processes across multiple countries, providing a seamless, integrated platform for efficiency and growth.
Australia, Brazil, Colombia, Costa Rica, El Salvador, Guatemala, Honduras, Indonesia, Kenya, Malaysia, Mexico, New Zealand, Peru, PNG , Poland, UK and USA.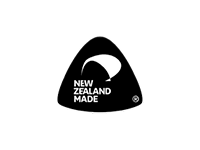 Buy NZ Made and TradeWindow+ have joined forces to transform digital services, utilizing Assure+ to elevate offerings and provide outstanding user experiences.
FoodChain ID and TradeWindow are collaborating to enhance the safety and transparency of the food supply, instilling trust and confidence for both consumers and businesses.
"Assure+ has helped us showcase our specialty coffees to the world."
— Natalia Meija, CEO Mastercol Colombia, on Assure+ formerly Rfider
Assure+ is the ultimate turn-key, cloud-based solution for coffee industry businesses looking to prioritise the origin and sustainability of their products.
Why our customers choose TradeWindow
Low Cost
Scalable, cost-effective platform billed monthly.
Easy to Use
User-friendly tools for easy management and adoption.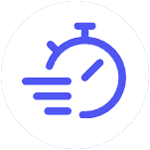 Quick to Implement
Standalone or integrated, get up and running in no time.
Interoperability
Compatible with GS1 and other common standards.