Assure+ is the trusted partner of leading honey brands, providing them with a customisable platform that delivers end-to-end traceability and transparency for their products.
Outstanding honey products should standout
Looking to differentiate in a crowded market?
In today's crowded marketplace, honey brands need to stand out by providing consumers with the assurance of quality and safety. Assure+ is a comprehensive solution for supply chain transparency and traceability, enabling honey brands to do just that. Gain a competitive edge in the honey industry with Assure+.
Digital product labels
Hive to consumer traceability
Drum inventory and batch record keeping
Precision tools for precision beekeeping
Food safety compliance
Help consumers make more informed purchase decisions
When your story matters, Assure+ will help you tell it.
Revolutionise your honey brand with TradeWindow Assure+ provenance and digital labeling solutions, compliant with GS1 Digital Link standard QR codes and powered by our user-friendly platform
Digital labels branded your way
Supports multiple languages, content types and more
GS1 Digital Link QR code compliant
Counterfeit protection measures
Dynamically present reseller content
Precision tools for precision beekeeping and honey processes
Tools for teams that even beekeepers will love.
TradeWindow Assure+ Go is a mobile application that can improve efficiency and transparency in the honey supply chain. Beekeepers can use the app to digitally record their honey collection data, including location, quality, and quantity, while processors can track honey batches from receipt to final packaging. Start transforming your honey supply chain today.
Streamline your honey exportation and importation
From government authorised certificates of origin through to arranging your shipping. Trade is easier with TradeWindow.
We're authorised to digitally issue various certifications on behalf of the Australian and New Zealand government agencies. Online, convenient, quick and easy to manage from the one secure location.
Export entry certificates
Certificates of Origin
Certificates of Analysis
FTA
Halal certificates
Take the first step towards your honey's digital future with TradeWindow.
Arrange a demo today.
Zealandia is connecting consumers around the world to the unique story behind every batch of honey they produce.
Assure+ is the ultimate turn-key, cloud-based solution for coffee industry businesses looking to prioritise the origin and sustainability of their products.
TradeWindow Origin is an affordable, fully automated Certificate of Origin service available 24/7.
Why our honey customers choose TradeWindow
Low Cost
Scalable, cost-effective platform billed monthly.
Easy to Use
User-friendly tools for easy management and adoption.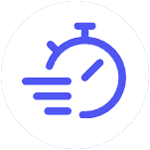 Quick to Implement
Standalone or integrated, get up and running in no time.
Interoperability
Compatible with GS1 and other common standards.