TradeWindow is a trusted partner of leading manufacturing companies.
Connect with your customers to build brand loyalty and value
Looking for an easy to use solution to create and manage digital
labels for your products?
Empower your customers with seamless access to detailed product information through GS1 Digital Link QR code integration. Enhance transparency, build trust, and enable easy verification of product authenticity, ensuring confidence in your specialty equipment's quality and specification.
Labels branded your way

Supports multiple languages, content types and more

GS1 Digital Link QR code compliant

Dynamically present reseller content and branding
Easy to use digital tools your customers will love
Isn't it time your products joined the digital revolution.
Digitize your speciality equipment with Assure+ Go. Transform your physical products into digital assets by enabling online tasks through our web and app platform. Streamline data collection, improve task management, and enhance collaboration for unparalleled efficiency and accuracy.
The Assure+ companion app for business users

Data collection done your way

Multi-language and easy to use

Mobilise any data collection process
Create new revenue streams,
differentiate and collaborate
With Assure+, manufacturers can create new revenue streams and differentiate in the market. By digitizing the product lifecycle and offering value-added services, manufacturers provide enhanced experiences and generate additional revenue.
They can offer real-time data and insights for informed decisions, subscription-based analytics, and partnerships for integrated solutions.
Assure+ Go optimizes operations and drives business growth through innovative revenue models and customer experiences.
Create and share tasks with your team to transform data collection
Achieve new levels of efficiency and accuracy in your data collection and sharing.
Create data collection tasks and publish them to the Assure+ Go mobile application. The app simplifies data collection, saving time and resources with real-time progress tracking and offline capabilities. Team members in remote locations, such as coffee plantations and rural farming areas, with the Assure+ Go offline mode.
Bespoke Data Collection

Compliance, Quality Checks & Audits

Visual Inspections

Offline Mode

Simple and Intuitive

Multi-language and more
Export documents made simple
When accuracy and efficiency are crucial for your
export documentation, TradeWindow Prodoc is your trusted solution for streamlining processes and optimizing operations.
Simplify document creation, management, and tracking.

Integrate with existing ERP systems for efficient data flow.

Submit documents seamlessly to border agency systems.

Automate tasks, reduce errors, and improve workflow efficiency.
Transform your products with TradeWindow. Schedule a demo today and unlock new levels of efficiency and growth.
TradeWindow digital solutions are helping to ensure Eagle's products reach their global customers safely, while providing greater supply chain transparency.
Assure+ is the ultimate turn-key, cloud-based solution for coffee industry businesses looking to prioritise the origin and sustainability of their products.
Prodoc is a customisable enterprise document solution designed to meet the demands of mid-market to large enterprise exporters trading internationally.
Why our customers choose TradeWindow
Low Cost
Scalable, cost-effective platform billed monthly.
Easy to Use
User-friendly tools for easy management and adoption.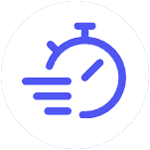 Quick to Implement
Standalone or integrated, get up and running in no time.
Interoperability
Compatible with GS1 and other common standards.