TradeWindow is a trusted partner of leading meat processors and exporters, together we're creating more efficient global supply chains.
Connect with your consumers to build brand loyalty and value
Looking for an easy to use solution to create and manage digital labels?
Instantly provide consumers with access to detailed information about your products, batches, or items by integrating GS1 Digital Link QR codes. Enhance transparency and build trust by allowing customers to easily verify product authenticity and trace its journey from farm to table.
Labels branded your way
Supports multiple languages, content types and more
GS1 Digital Link QR code compliant
Dynamically present reseller content and branding
Compete on sustainably
When sustainability matters to your brand and customers, we're here to help.
For meat processors competing on sustainability or requiring evidence of sustainable practices for market access, we're here to help.
Tell your sustainability story using Assure+ digital labels
Report on CO2e on international and domestic shipping
Empower your suppliers to provide greater transparency
Audit your practices with the Assure+ mobile application
End-to-end supply chain traceability
Streamline your meat exportation and importation
From government authorised certificates of origin through to arranging your shipping. Trade is easier with TradeWindow.
We're authorised to digitally issue various certifications on behalf of the Australian and New Zealand government agencies. Online, convenient, quick and easy to manage from the one secure location.
Export entry certificates
Certificates of Origin
Certificates of Analysis
FTA
Halal certificates
Export documents and compliance made simple
When accuracy and efficiency are crucial for your export documentation, TradeWindow Prodoc is your trusted solution for streamlining processes and optimizing operations
Simplify document creation, management, and tracking.
Integrate with existing ERP systems for efficient data flow.
Submit documents seamlessly to border agency systems.
Automate tasks, reduce errors, and improve workflow efficiency.
Embark on the digital transformation journey for your meat products with TradeWindow.
Schedule a demo today.
TradeWindow digital solutions are a key enabler of Anzco's $1.7B annual sales to customers in more than 80 countries.
When Greenlea Premier Meats moved to TradeWindow Prodoc, it was "the best thing we had done for our export team ".
"TradeWindow has made it easier and more time efficient for our internal offices "
— Leigh-Anne Furby, ANZCO Foods, Document Manager
Why our customers choose TradeWindow
Low Cost
Scalable, cost-effective platform billed monthly.
Easy to Use
User-friendly tools for easy management and adoption.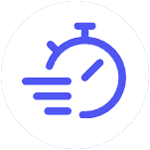 Quick to Implement
Standalone or integrated, get up and running in no time.
Interoperability
Compatible with GS1 and other common standards.