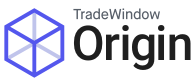 Digital Certificate of Origin in minutes, 24/7*
With automated digital certificates starting from $12 each, you could save up to 50% of your current manual certificate costs.
Get early bird prices till 30 November 2023.
Are you tired of waiting hours for manual certificates of origin?
Slow processing times can delay your exports and negatively impact your business. At TradeWindow, we understand the importance of timely exports, which is why we're offering digital certificates within minutes for Australian exporters and freight forwarders.  This is most valuable for exporters or freight forwarders working with perishable goods that have a shorter shelf life.  Ensure your goods arrive fresh and without delay.
No more waiting for manually created certificates of origin
Super-fast certificates of origin mean you can get on with your other tasks without having to juggle half-completed piles of export docs.
Automated and auto-approved certificates for preapproved goods
Weekday approval for certificates with goods that require approval
Submissions are available 24/7 for pre-approved goods
Self-service or assisted initial goods setup
Friendly customer support team to help guide you through your setup and help with any questions you have.
Your trusted partner for authentic certificates of origin within minutes.
TradeWindow Origin is authorised by the Australian Department of Foreign Affairs and Trade (DFAT) to issue Certificates of Origin in Australia for AANZFTA, ChAFTA, A-UKFTA, JAEPA, IA-CEPA, TAFTA, KAFTA, and RECP as well as non-FTAs.
Create Certificate of Origin
Before implementing TradeWindow Origin, TradeWindow's data-driven platform for digital Certificates of Origin, it could take up to 24 hours to generate a Certificate. Using TradeWindow Origin has meant that these certificates can now be generated for ANZCO's customers within 20 seconds.
"Customers love it – they now have the original certificates within seconds of approval. It's drastically cut down the waiting time for them."
– Leigh-Anne Furby, ANZCO Foods Document Manager
Take the first step towards fast, accurate and digital Certificates of Origin in minutes.
Arrange a demo today
Frequently Asked Questions (FAQs)
Certificates of Origin (CoO) are an essential component of international trade. They confirm that the goods in a particular shipment have been wholly obtained, produced, manufactured, or processed in a particular country. CoOs may be requested by importing countries' Customs Departments, importers, freight forwarders, or banks.
Check out the process below. You can expect the process to take 5 minutes per product. Part of the process will depend on how many products you need to register.
Register a new company
Register a new authorised signatory
Register goods and apply for your certificate of origin
Our TradeWindow Origin team will help get you up and running, including bulk updates when required.
There is various certificate of origin options that are available through the Origin application. These include certificates for import countries following free trade agreements and requiring verification by an authorised body i.e., China Free Trade Agreement (ChFTA) and ASEAN Australian New Zealand Free Trade Agreement (AANZFTA) and the Regional Comprehensive Economic Partnership Agreement (RCEP).
Non-FTA certification (or self-declaration) is also offered for any importing destination.
Almost instantly once data is submitted for certificates in the electronic form, where the auto-approval is instated.  Some of our customers report that it only takes 20 seconds for the certificate to be generated.
Once the Origin verifier approves the origin criteria and HS code for a good, all future shipments for that good into that particular FTA will automatically be issued and approved when the relevant data is submitted to the Origin system.  This is classed as a pre-approved good.
All Non-FTA certificates are auto-approved.
Origin criteria approval is valid for three years from the date of declaration. New goods submitted are validated by the Origin verifier as true and correct.
New goods approval will take up to one working day to approve providing all supporting documentation is supplied according to the specific requirements of the FTA.
All new customers will have access to product training through the TradeWindow Training Academy. This product training is run through an online portal which you and your team can access at any time via a computer with an internet connection.  The product training is a free resource offered to new customers.  Our onboarding team will help you with any questions you have with the setup, and we do offer a service to help you do a bulk upload of all your goods for approval by the TradeWindow Origin team, to help you get started.
*24/7 access is based on using approved goods.