Tradewindow Teams Up With Mastercard To Simplify Cross-Border Payments And Increase Access To Trade Finance
Mastercol's Transparency solution for Coffee
Exporting a taste of the world's finest chocolate
Whittaker's is an industry-leading confectionery manufacturer, whose primary export markets are Australia, China, Canada and Singapore. In total, New Zealand's favourite chocolatier exports hundreds of TEU (twenty-foot equivalent units) to a variety of markets each year and this is rapidly growing.
For Whittaker's, one TEU is around 60,000 250gm bars of chocolate. That's a lot of chocolate!
Logistics Manager, Daniel Charpentier, had been using TradeWindow Prodoc (Prodoc) for many years, even before joining the Whittaker's team. When it came time for the famous chocolate makers to move away from excel spread sheets and look for ways to tackle export growth by working smarter, Daniel said he knew that Prodoc was exactly the system Whittaker's needed.
Whittaker's has now been using Prodoc for near a decade.
Whittaker's was an early adopter and development partner with both Prodoc and TradeWindow's signature platform Cube, providing customer-grounded insights on what they saw as useful, as well as what the opportunities were for their sector in using digital trade.
Whittaker's has continued to use Prodoc to its full potential, and since recently onboarding Cube the exporting team has begun to realise the opportunities provided with Cube's added capabilities. The platform plays a pivotal role in the Whittaker's export process, managing all communications with New Zealand Customs, Ministry for Primary Industries (MPI) and the Whittaker's export customer base.
"It's a centralised platform that has enabled us to not only create efficiencies with documentation, but also to track the progress of our exports."
Covid-19 and Cube – the silver lining
The pandemic saw many exporters, not just Whittaker's – hit with delays of getting paper documentation to their customers overseas. Prior to onboarding Cube, if certain steps in the documentation process were missed, it would end up being a costly and time-consuming process for Whittaker's.
Daniel said his team instantly saw the benefits of transacting electronically through the Cube platform.
"Shipping is a very traditional sector, and Covid-19 has really forced people to think differently. The difficulties and issues that have arisen throughout the last two years have actually given all exporters that are using digital solutions (not only Whittaker's), the ability to demonstrate to their supply chain the benefits of having a platform such as Cube."
Daniel said his team has been able to quickly leverage the benefits of Cube, noting that the platform is built around networking with all the people and partners that are involved in a trade. He says the power of Cube comes with its ability to instantly and securely share information with any relevant parties along the supply chain.
"Using Cube, we no longer have to do things in a piecemeal way." Daniel highlighted, referencing Cube's ability to store, share and manage all trade documents, data and related communications.
"It brings all the necessary stakeholders together in one linked job, the simplicity of the platform and its processes make it user friendly for all involved. It's ability to deal with various government agencies, logistics partners and customers is incredibly helpful for us."
Daniel also said the team identified fairly quickly that if they weren't using TradeWindow solutions they would require at least two more employees working on export documentation, instead they've been able to maintain one person to manage the processes for the last five years.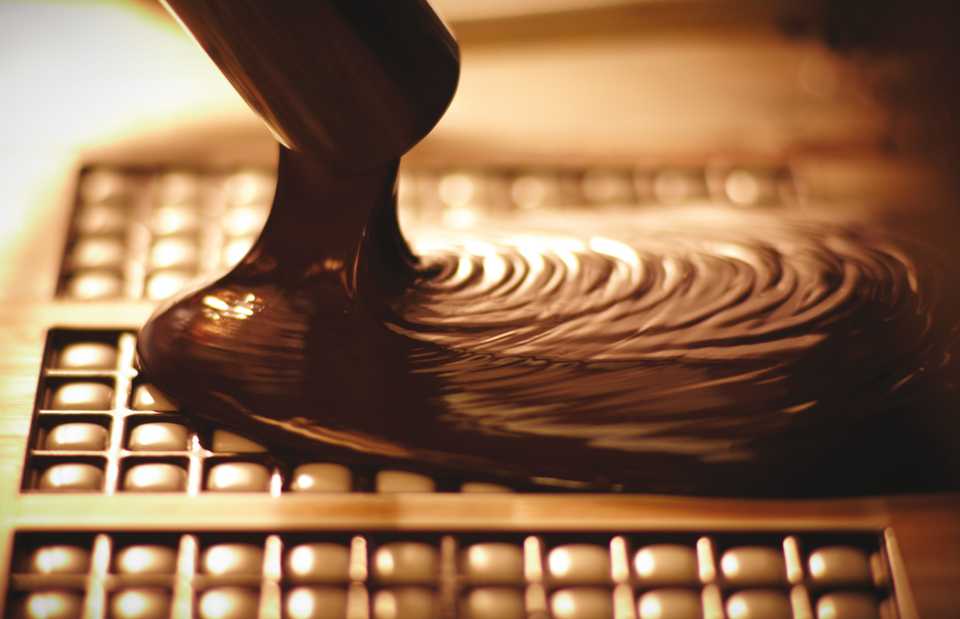 Opportunities for growth
Now that Whittaker's has adopted Cube, Daniel said he sees a lot of opportunities and potential by using the platform to its fullest capability.
"With the blockchain backed system, we see that there is a lot of scope for growth and value adding for our customers."
Whittaker's has started using Cube to facilitate paperless trade with a customer in Singapore, and Daniel says the efficiencies and response to the change has been positive.
"We're conducting fully paperless trade with our customer in Singapore. We really feel as though we're part of something that's on the cutting edge of e-commerce."
Like many responsible businesses, Whittaker's is continuing to look for ways to improve its sustainability profile. Daniel admits no one is yet perfect in this area, and one thing all businesses produces is waste, especially paper waste.
"If we can go paperless, this is a good step in the right direction to becoming a more sustainable business."
"One of the biggest challenges in the export sector is changing how we think about trade and being open to different ways of doing it."
Customer Support
It's critical for Whittaker's to have processes in place to turn things around quickly, and to be transparent across their network. TradeWindow's customer support team has worked closely with Whittaker's on their journey with Prodoc and now Cube.
"TradeWindow has been great to deal with. Anything we need support with is dealt with quickly, and hasn't ever impacted on our shipments, which is the most important thing."
Whittaker's and TradeWindow will continue to work closely together to ensure Whittaker's can take steps to be more efficient with their exporting processes, while also adding value for their own customers and supply chain partners.
Daniel Charpentier – Whittaker's, Logistics Manager
Contact Us: customer-success@tradewindow.io