Whittaker's
Preferential Trade Tariffs For Kiwi Exporters A Step Closer As Tradewindow Approved To Issue Certificates Of Origin For Fourteen Trading Partners Under The RCEP Agreement
Mastercol's Transparency solution for Coffee

Today's competitive coffee market demands greater transparency – driven by consumers and businesses valuing knowledge about the origin, sustainable practices and quality assurance practices.
About Mastercol

Mastercol is a Colombian based Coffee Exporter and Innovator bringing new origins, new flavours and new stories to market. Sustainability is at the heart of Mastercol.Their customers and end-consumers value knowledge about the origin, handling and responsible preparation of Mastercol sourced coffees.
The Challenge
Telling the true story behind every sack of coffee isn't an easy task. The value-chain is fragmented, producers geographically isolated and reseller needs varied. TradeWindow was asked to help bring this story to life with real data and real insights from real people across the beautiful country of Colombia and beyond.
The Solution
TradeWindow enabled a set of real time, tightly integrated tools designed to make capturing, analyzing, reporting and acting on all the information coming in and out of Mastercol's business a lot easier. A unique identifier is added to every sack of coffee, which connects to customer services, detailed product information and item history.
The Benefits
Competing through transparency
Exemplary customer experience
Reduction in time spent on administration tasks
Faster rollout of processes across the supply chain
Network efficiencies through better data
"We like to think of ourselves as innovators when it comes to coffee flavours, stories and sustainability.
TradeWindow has helped us showcase our products to the world."

— Natalia Meija, CEO Mastercol Colombia
---

Streamlined Customer Service
With TradeWindow Assure+, Mastercol customers have direct access to a range of mobile-first services which makes getting to any questions fast and efficient. This is achieved with a lower cost to serve, as Mastercol's service representatives have the right information at hand to answer item-specific questions in either real-time via chat or through TradeWindow Asure+'s email clients.
Supply Chain Collaboration
"We're now able to digitally identify every single item we ship, connect our customers with detailed item-level product information and provide instant access to a range of digital services which make doing business across the coffee value chain much more efficient."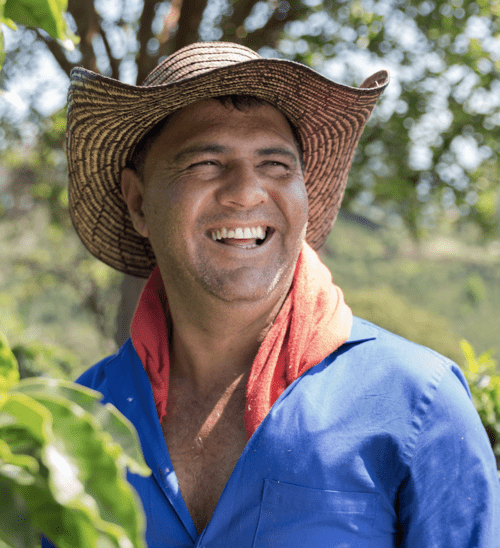 Tell The True Story
TradeWindow Assure+ brings Mastercol's end-to-end story to life through better quality data, collected and shared across the value-chain using TradeWindow's easy-to-use digital era tools. Simply smarter.
MOBILISED TASKS
◉ Goods-In/Out Inspections
◉ Green Bean Quality Assurance
◉ Testing and Compliance Record Sharing
TradeWindow Assure+ Capabilities Used
◉ Supply chain traceability
◉ Anti-counterfeiting
◉ Digital Labels
◉ FS1 – Field Services Mobile Application
◉ Reporting & Analytics
TradeWindow Assure+ is an affordable traceability solution for businesses of any size.
International exporters, specialty producers and quality manufacturers use TradeWindow Assure+ to make collecting and sharing information across supply chains easier. Getting started is easy.