Get ahead of the coffee industry curve with Assure+. Your low cost sustainability and transparency solution.
Tell the real story behind every cup of coffee
Looking for an easy to use solution to create and manage digital coffee labels?
Look no further than the TradeWindow Assure+ platform! Our turn-key cloud based solution offers an all-in-one solution, streamlining the process and making it easy for you to manage your digital wine labels with ease.
Labels branded your way
Supports multiple languages, content types and more
GS1 Digital Link QR code compliant
Counterfeit protection measures
Dynamically present reseller content
Compete responsibly
From 2024, the EU will require firms working in deforestation hotspots to certify that their goods have not harmed forests.
Assure+ is a powerful tool that can help companies meet the transparency requirements of the new EU regulations on deforestation. By providing a verifiable record of the origin and impact of products, Assure+ allows companies to demonstrate their compliance with regulations and ethical sourcing policies.
Streamline your data collection and sharing
Say goodbye to paper based processes and impossible to manage email trails. And say hello to an easier way to trade with TradeWindow.
We're authorised to digitally issue various certifications on behalf of the Australian and New Zealand government agencies. Online, convenient, quick and easy to manage from the one secure location.
Loading Inspections
Green Bean Quality Checks
Deforestation Reporting
Centralised data storage
Fully compatible with Assure+ digital labels
Join the leading coffee businesses that rely on TradeWindow for compliance and transparency.
Arrange a demo today.
Assure+ managed products now shipping to the world from:
Australia, Brazil, Colombia, Costa Rica, El Salvador, Guatemala, Honduras, Indonesia, Kenya, Malaysia, Mexico, New Zealand, Peru, PNG , Poland, UK and USA.
Mastercol is a Colombian based Coffee Exporter and Innovator bringing new origins, new flavours and new stories to market. Assure+ is powering their business.
"Assure+ has helped us showcase our specialty coffees to the world."
— Natalia Meija, CEO Mastercol Colombia, on Assure+ formerly Rfider
Assure+ is the ultimate turn-key, cloud-based solution for coffee industry businesses looking to prioritise the origin and sustainability of their products.
Why our coffee customers choose TradeWindow
Low Cost
Scalable, cost-effective platform billed monthly.
Easy to Use
User-friendly tools for easy management and adoption.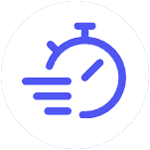 Quick to Implement
Standalone or integrated, get up and running in no time.
Interoperability
Compatible with GS1 and other common standards.