We're partnering with wine industry leaders to create more connected, transparent, sustainable and efficient supply chains.
Tell the real story behind every bottle
Looking for an easy to use solution to create and manage digital wine labels?
Look no further than the TradeWindow Assure+ platform! Our turn-key cloud based solution offers an all-in-one solution, streamlining the process and making it easy for you to manage your digital wine labels with ease.
Labels branded your way
Supports multiple languages, content types and more
GS1 Digital Link QR code compliant
Counterfeit protection measures
Dynamically present reseller content
Compete on sustainably
When sustainability matters to your brand and customers, we're here to help.
For wineries competing on sustainability or requiring evidence of sustainable practices for access to market, we're here to help.
Tell your sustainability story using Assure+ digital labels
Report on CO2e in international and domestic shipping
Empower your suppliers to provide greater transparency
Audit your practices with the Assure+ mobile application
End-to-end supply chain traceability
Streamline your wine exportation and importation
From government authorised certificates of origin through to arranging your shipping. Trade is easier with TradeWindow.
We're authorised to digitally issue various certifications on behalf of the Australian and New Zealand government agencies. Online, convenient, quick and easy to manage from the one secure location.
Export entry certificates
Certificates of Origin
Certificates of Analysis
FTA
Halal certificates
Take the first step towards your wine's digital future with TradeWindow.
Arrange a demo today.
In 2022 The Australian Wine Industry Suppliers Association (WISA) awarded Assure+ for market-leading innovation with the Wine Marketing & Tourism Award.
NSW Wine was able to onboard 17 wineries onto the Assure+ platform in a matter of days and create its first industry event catalogue in a few seconds.
"Easy access to deeper information about products via QR code."
— Darren Oemcke, Director of Hydra Consulting
Assure+ is the ultimate turn-key, cloud-based solution for wine industry businesses looking to prioritise the origin and sustainability of their products.
TradeWindow Origin is an affordable, fully automated Certificate of Origin service, available 24/7.
Why our wine customers choose TradeWindow
Low Cost
Scalable, cost-effective platform billed monthly.
Easy to Use
User-friendly tools for easy management and adoption.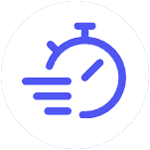 Quick to Implement
Standalone or integrated, get up and running in no time.
Interoperability
Compatible with GS1 and other common standards.