NCTS MACRO International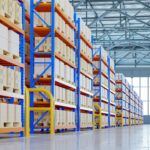 The Complicated World of Logistics
Climate-related risks and opportunities for New Zealand Exporters
In our recent joint webinar featuring insights from Andrew Jamieson (AJ) of PwC New Zealand and John Pennington (JP) from TradeWindow Assure+, we dived into the pressing issue of climate change, its impacts and the necessary responses from businesses, but also how to leverage this information to create a competitive edge in global markets.
As global temperatures continue to rise, climate change presents significant challenges and opportunities for New Zealand exporters. Below we discuss the key aspects of this complex issue and explore the role of innovative solutions in navigating these challenges.
Understanding the Impact of Climate Change
The rise in global ambient ground temperature, a key indicator of climate change, has resulted in severe implications. These include adverse weather events, an increase in climate-related refugees, and significant economic losses. For New Zealand exporters, these changes could disrupt supply chains and create new challenges in global markets.
Responding to Climate Change
In response to these challenges, businesses need to understand their carbon footprint and prepare for both voluntary and mandatory disclosures. As we transition into a low-carbon economy, building sustainable strategies is not just an environmental necessity but also a business imperative. This involves rethinking operations, supply chains, and business models to reduce carbon emissions, scrutinising every step of operations; from growers and farmers to processing and production, to transportation, all to minimise environmental impact.
Climate Change Risks
Climate change presents both physical risks, such as extreme weather events, and transition risks, including policy and legal risks, market risks, reputation risks, and technology risks. Understanding these risks and developing strategies to mitigate them is essential. This could involve diversifying supply chains, investing in climate-resilient technologies, and enhancing your reputation for sustainability.
Regulatory Momentum and Climate Change
There is increasing regulatory momentum around climate change, both in New Zealand and globally. Staying ahead of these regulatory changes and being transparent in disclosures can enhance your credibility and competitiveness in global markets. The broader Environmental, Social, and Governance (ESG) mandate is becoming increasingly important. This means not only meeting ESG standards but also demonstrating your commitment to sustainability in every aspect of business operations.
Identifying Opportunities in the Era of Climate Change
In the face of climate change, businesses of all sizes across different industries are finding innovative ways to support their sustainability agendas. One of the key strategies is the adoption of digital solutions that aid in end-to-end supply chain traceability and transparency, a crucial aspect of modern business operations. This is a shift away from paper-based systems to digital tools, which provide more accurate and efficient data collection, sharing and management. This provides the tools required to manage and turn data points into actionable insights for compliance and transparency including helping meet CO2e compliance, in respect of the Food Safety Modernization Act (FSMA) meeting traceability requirements and meeting requirements from 2024 onward to ensure EU reporting compliance for forest-friendly goods.
Businesses need to not only consider how to collect and share supply chain information to support sustainability agendas but also how to can leverage this information to create a competitive edge. By sharing what sets your product apart and communicating your brand values and initiatives through compelling storytelling, exporters can turn transparency into a unique selling proposition.
In this era of climate change, the ability to adapt and innovate is not just about survival, but also about leveraging these changes to create new opportunities and competitive advantages. As we navigate this transition, the businesses that can effectively harness the power of transparency and sustainability will be the ones that thrive in the new low-carbon global economy.